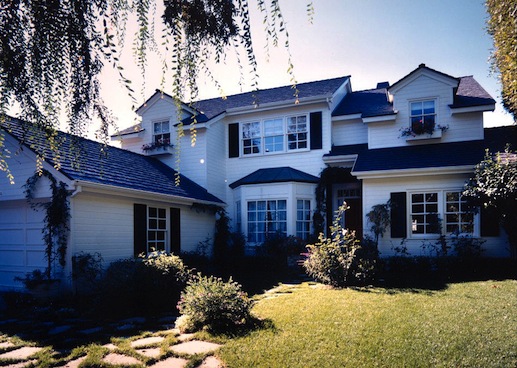 THE SCHWIMMER RESIDENCE
In order to preserve the space of the existing rear yard, a second story containing two bedrooms, a bathroom, laundry room and a master suite was added to this existing one story home. At the first floor, the plan was re-organized to create a new formal dining room, enlarged open kitchen, maid's room and an expansive new family room. Additionally, the existing carport was enclosed to create a garage. The New England/Cape Cod style of existing home was maintained, and dormers, front setbacks, bay windows and low rooflines were used to keep the massing in scale with the surrounding neighborhood.
Photos by Lone Pine Pictures.